"SCOOTER CARRIERS"
$300 "BIGFOOT", $200 "SASQUATCH, "YETI", or "YOWIE" * USD
"Bigfoot" catching a ride, on the new wheel-less trailer, easy to load, back-up, mounts on a standard 2" receiver hitch, no need to pull a trailer, or give up the space inside the truck or van...
This was designed for the spare tire, tail gate, rear doors or rear window to still function without removing the carrier... Coming soon for "Sasquatch, "Yeti", and the "Yowie"....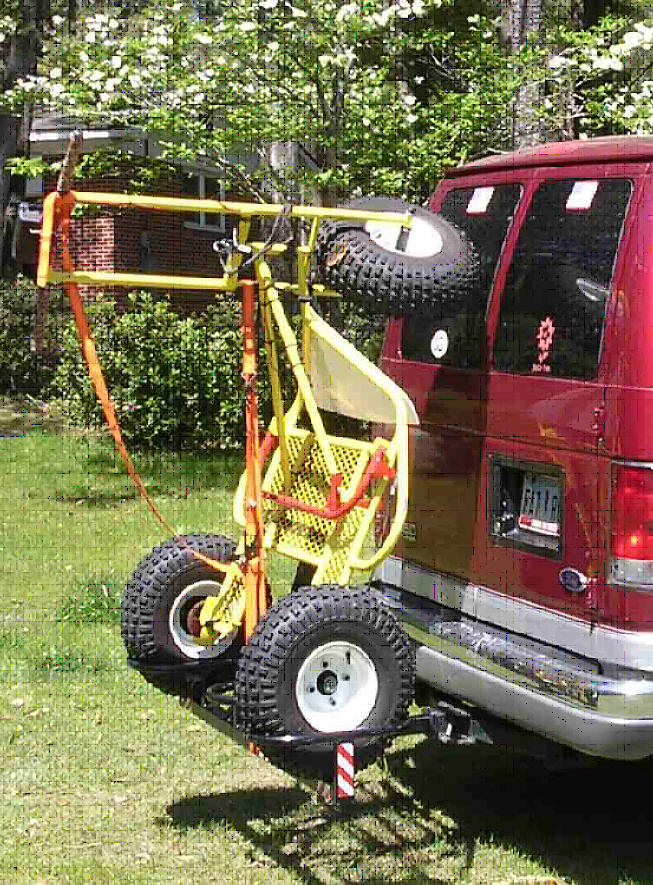 "Bigfoot" catching a ride, shown here fully assembled, quick trip to the trails...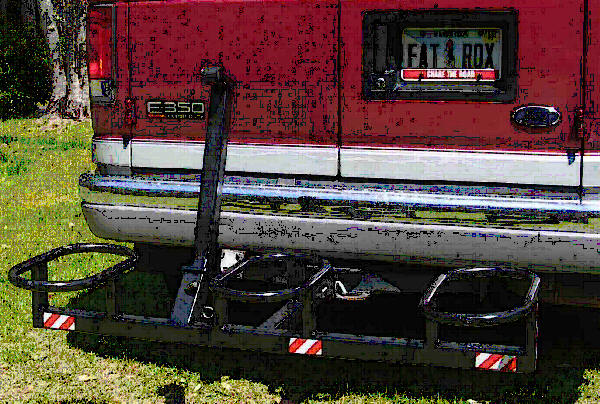 When you're going on a long road trip "Bigfoot" can have the front tire mounted in the center holder, geting everything down low for less wind resistance... and, one person can load it...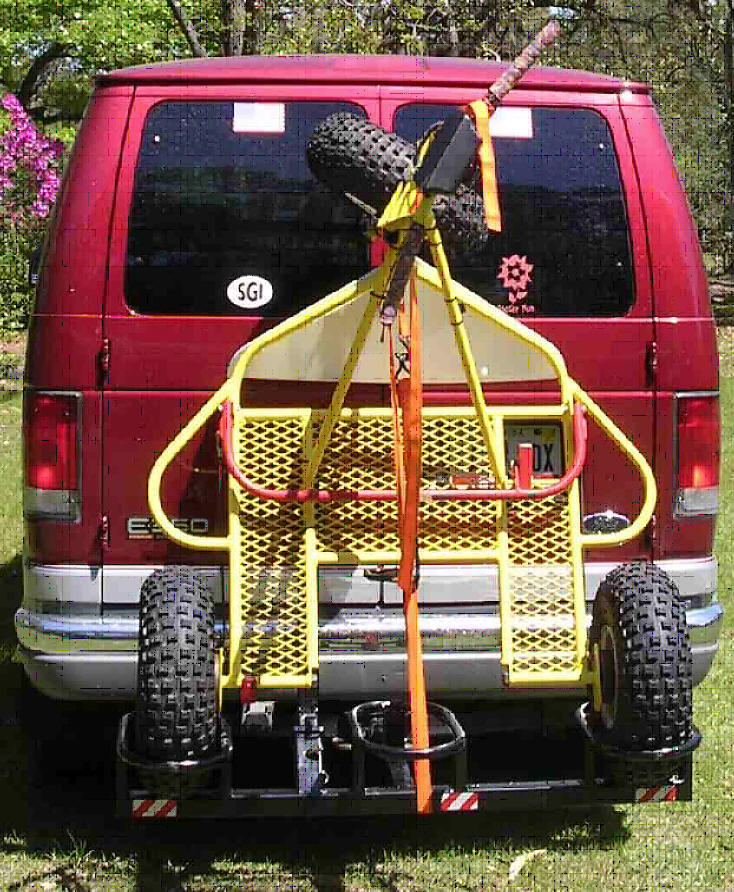 Notice the strong tire mounts, easy to load, only one strap holds everything down...