This is the home of BLACKSTARS...

Thank you for visiting, if you have any questions, please feel free to ask, if you don't see something you might be looking for, PLEASE ASK, that's how "BIGFOOT" came to being, a musher in Canada wanted a spirited, fun to ride three wheeled cart, I love to sit-down on the CAD program and design new things... Come back soon and often to see what might be new...
Happy trails...

TOM N TEAM
---
---
SLED KITS ASSEMBLE IT YOURSELF
---
CARTS
The "MALAMUTE" the "INUIT" and the new "COUGAR" the sled dog touring cart, big and beefy, room for 5 to ride....
---
These are very unique rigs.....
"Bigfoot" is one of them, a cross between a cart (rear half) and a scooter (front half)....
"Taw" is a slightly smaller version of "Bigfoot", it's about 35 pounds.....
"Ye'ren" is another unique cart for the dry-land racing enthusiasts..... a bit like a sled, with a very unique twist in the frame....
---
There are no other scooters made that can compare to the strength and stopping power of these scooters ! ! !
Four (4) new scooter designs coming out, some with full suspension,
all four of them will have rear suspension,
one is a kit you build yourself.....
---
They plug into a standard 2" square trailer hitch receiver found on many trucks & vans....
---
SKIJORING EQUIPMENT
Skijoring packages: complete with: lines, waist belt, quick release, shock absorber, tug-lines & neck lines, the only thing you'll need is snow and a harnessed dog......
---
ACCESSORIES:
"Out-riggers", Modular dog-boxes, sled-racks
Coming soon......
---
WINTER C
AMPING EQUIPMENT & PULKS
"Snowshoes & kits"
WINTER CAMPING PULKS
Coming Soon: Tents, wood stoves & more...
---
Watch for my new weather vanes..... coming soon....
<![if !vml]>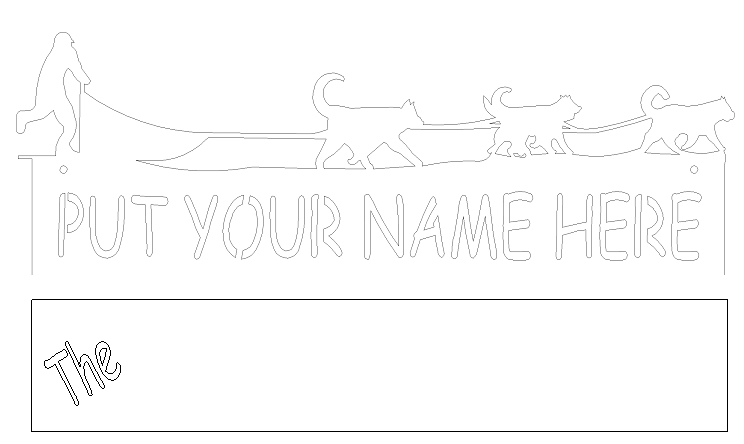 <![endif]>
---
---
Information & prices are subject to change without notice...
---