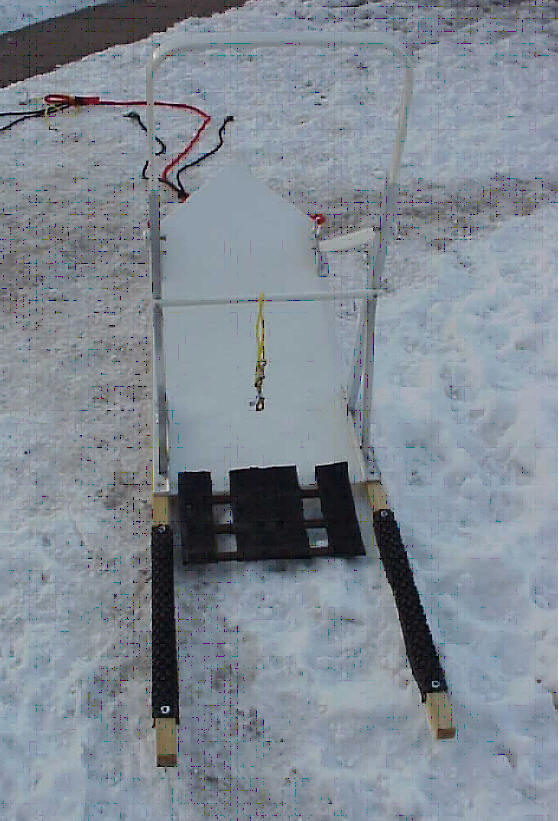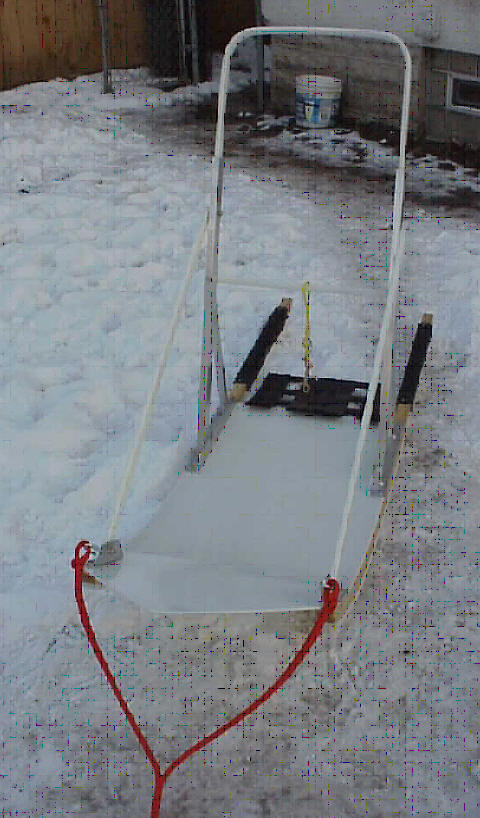 musher view
Dog view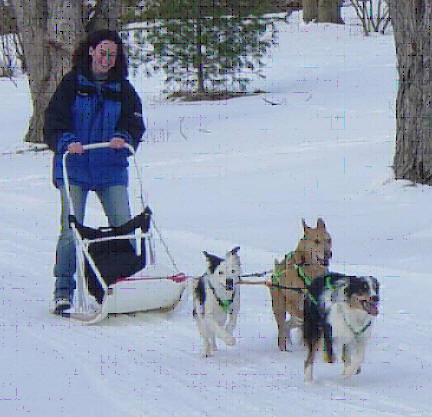 Here's the happy owner (Laura) of the sled above, look at "Scoot's" leading the pack, with help from "Wiley", and "Trim" bringing up the rear....
All of the hardware is stainless steel, you'll never have to worry about rusting bolts, and not being able to take pieces off if you should brake something...
I'll soon have each piece priced if you want to build your own from our selection of parts...
Sleds available in 4' entry/kids sled, 5' recreation, 6' camper & 8' expedition lengths (bed size)
This is the easiest sled to ship, everything fits in a 3" X 21" X 98" box, can be shipped to your door over-night if you need it quickly...
Toboggan Kit sled shown in a variety of components, the stanchions are aluminum for rigidity, the top rail is HDPE for it's resilience, the skis of wood for strength and durability.....
Special introductory prices ! ! ! $295/4', $345/5', $395/6', $545/8' kit all wood is finished. They only take an easy hour to assemble... pieces are marked for assembly...